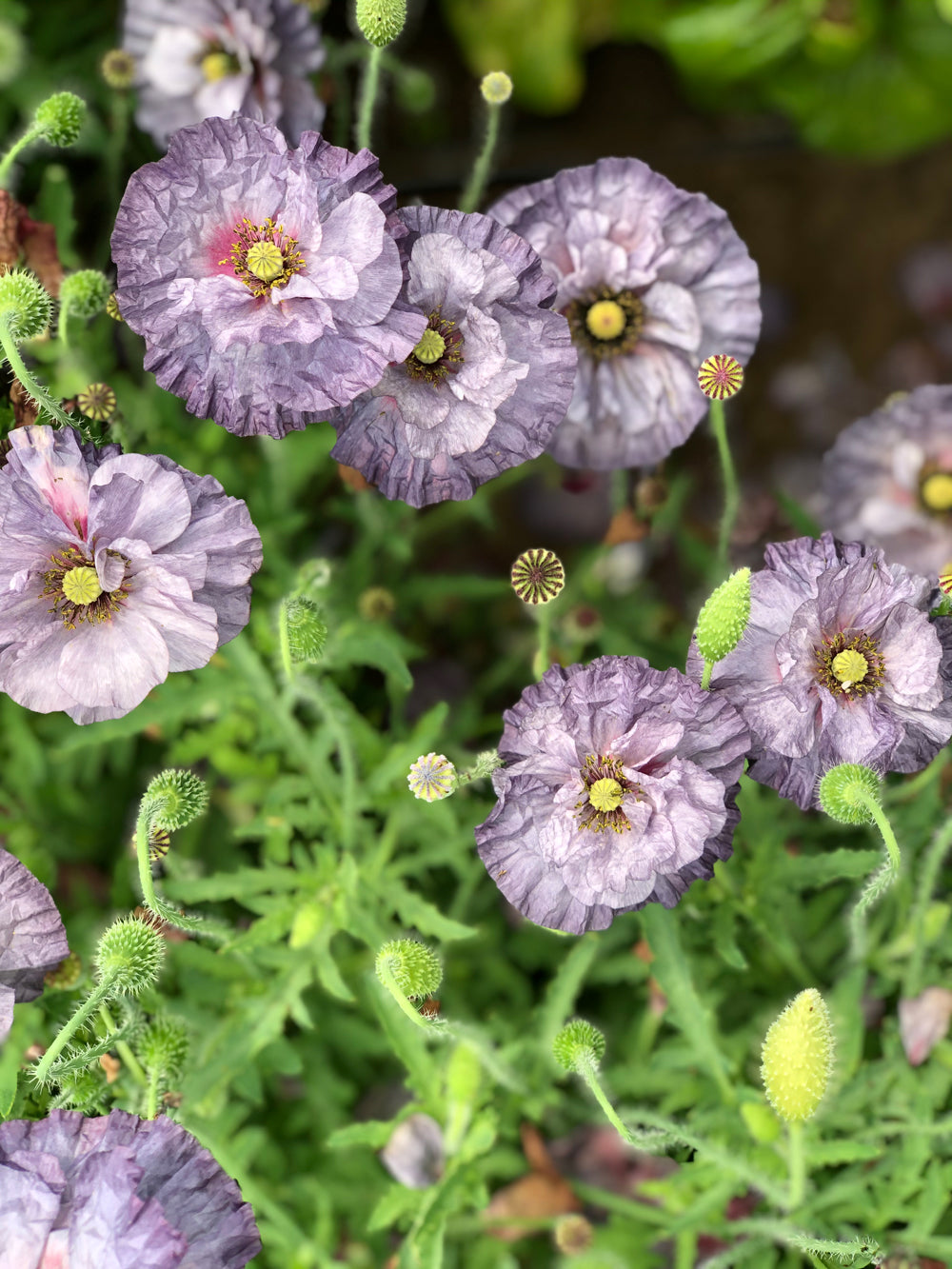 :RESTORE:EXPAND:DREAM:
Happy 2021 to all our dear friends, gardeners, farmers, & dreamers!
We send each of you the enormous strength & support you may need as you enter this new year & hope that some of what we have to offer can open the way to respite, solace, & wonder. We wish you moments of profound joy & unexpected awe.
It is often expressed that the garden, gardening, & the simple act of creating a sustained relationship & conversation with care & presence is deeply nourishing. In these times, in this long & challenging year, such restorative bonds can also create a reunion of sort between body, mind, & soul creating a clearer mind, a refuge both within ourselves & among the plants. When we garden, whether for work or pleasure, we may find ourselves in quiet moments where our dreams meet the physical world, allowing for expansion, possibility, & play. In such moments, anything can feel possible.
Looking at a seed, you know that is true. Possibility & resilience grow, seed in hand, hand to earth, earth to microbes, microbes to seed, seed to plant, plant to sun, sun to earth, & water, eating, sharing, & all that exists to cultivate the exchanges & support beneath our feet & above our heads continually.
____________________________________________
Now that you've been re-inspired, we welcome you to take a look at a few things 2021 has to offer in way of seed! Among all the varieties you've grown to love, we invite you to enjoy some new favorites like "Odessa" summer squash, "Amazing Grey" & "Pandora" (gasp) Shirley poppies, "Chocolate" Cosmos, "Blush" elongated cherry tomatoes, & a brand new offering of specialty seeds as part of a joint project between Uprising Seeds, The Culinary Breeding Network, & Smarties.Bio of northern Italy aptly named, "Gusto Italiano Project". Gimme a R-A-D! Gimme an I-C-C! Gimme an H-I-O! What does that spell?! RADICCHIO!!! Well, it's more than just radicchio but come on…RADICCHIO!
Ha ha! You will now be forced to read our website for more information as our eyes have grown bleary from too much computer time while we rebuilt our website (which will only keep getting better as more growing information, etc is added). We are off now to pack your orders (in a new, much larger, order fulfillment warehouse to keep the whole Uprising Team safe & sane) & send your dreams to you via USPS. Be good to your dreams, ask them questions (Don't wait too long for answers! Plants mostly don't thrive on neglect), & shower them with whatever they need….pssst, it's on the back of each packet, instructions for each of your dreams. NOTHING could be more simple! Let go of your expectations & dive on in to an extraordinary beginning of many new beginnings to come. You've got this. We've got this. Together
PS. We've got loads of seeds friends! LOADS. We worked so hard this summer, & so did all those we are lucky to have onboard as our Growers. So, don't go panic buying thinking you need to stock up for the inevitable shortage. Let's begin this new year with abundance & co-creation based in sharing, collaboration, & cooperation. Also, if you buy too many seeds you really don't need, they will suffer in storage & We Will Know. So, Stop Yourself! AND best of all, if you REALLY, REALLY, cannot stop yourself from over buying, may we direct you to our "Grow It Forward" option. Here you may buy any amount of packets and/or a 5-packet bundle(s) to share your abundance of money and/or kind spirit & recognition that we are all best when we are all cared for. You buy the seeds, we ship the 5 packet Seasonal Garden Bundle to someone who may not otherwise have a garden. Simple. Thank you for your generous spirit!
PPS. Thank you for your patience as we navigate Phase 1 of a brand-new website! Phase 2 will involve plant growing content & inspiration.
Seed shipping will be limited to only the United States & Canada. As well, we are taking all necessary safety precautions as COVID continues. This means it is likely that your orders will be delayed a bit. USPS is working hard too but they have also been experiencing delays. Be Patient. After decades of growing, we have come to realize that A) There's often more leeway than we think, B) The weather will probably surprise us, & C) Lovely friends, neighbors & acquaintances may just have extra to share & you probably will too. A grand opportunity to make some new friends!
Deep breathes all around.
Thank you for joining us in this Joyous Uprising!
We are so happy that you're here.
Brian, Crystine, farm kids: Rowan & Meira, Rio, Anna, Bre, & Jesse
Jan 06, 2021

Category:

News
Comments: 0